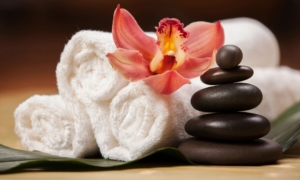 Professionals such as health care providers and holistic practitioners incorporate BioMat treatments to expand and enhance current offerings.
There are few contraindications for BioMat use.
The BioMat is an affordable business investment to serve your clients. As you share it with others, you will likely find they are interested in purchasing BioMat products for their individual and/or family use. BioMat Inc. rewards you for any referrals through either our affiliate program or setting you up as a Richway distributor.
BioMat Inc. provides excellent customer service and support for professionals, including three forms for new clients: Intake Assessment, Consent to Treatment and Medical Device Release forms.
We suggest the pro set (Professional-size BioMat and Amethyst & Tourmaline Pillow), pro-size Quantum Energy Pad and pro-size waterproof cover for nurses, doctors, therapists, spa owners, yoga instructors, Healing Touch and Reiki practitioners, acupuncturists, chiropractors, naturopaths, massage therapists, craniosacral therapists, fitness trainers, physiotherapists, estheticians and other medical/holistic clinicians.
The BioMat gives:
Relief for minor muscle pain in areas where applied, including relaxation of muscles (by application of heat).
Increased blood circulation in areas where applied.
Eased minor joint pain and stiffness.
Support to the immune system.
Improved sleep (if associated with pain relief and for those with occasional sleeplessness).
Reduced inflammation (where applied).
The BioMat is a healing tool available for professional use and provides relief of:
Joint pain and stiffness associated with arthritis.
Minor muscular back pain.
Minor muscle pain, including muscle spasms.
Minor sprains and strains.
To learn more about the professional-size, full-body BioMat, click here.
To learn more about the Amethyst & Tourmaline Pillow, click here.
To learn more about the Mini BioMat, click here.