The BioMat construction is engineered and comprised of 17 layers, and is built with high-quality multi-layers for long-lasting endurance.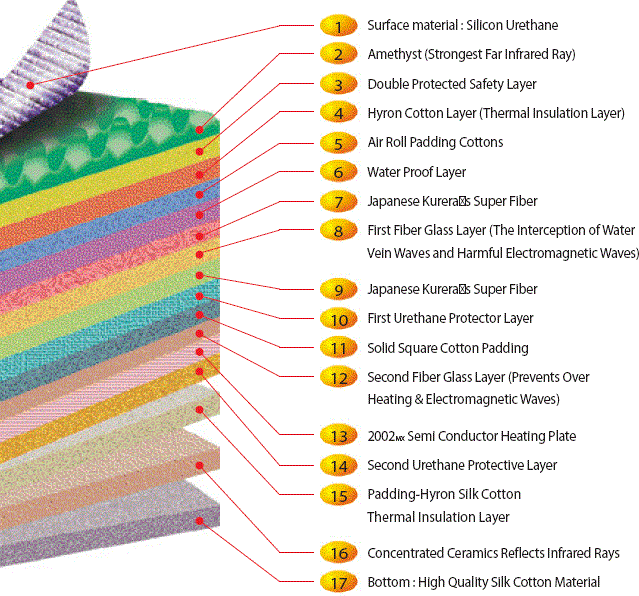 Each layer serves a specific purpose.
"Power" layers – these layers transfer electrical energy to far infrared heat without electromagnetic frequencies (EMFs).
Protective layers from EMF, EMI and EMC. There is also water protection layers. Cooper, carbon and fiber-glass layers contribute this protection.
Energy amplifier layers – these are the most important layers in the Richway BioMat because this filtering makes high quality rays of the infrared mat.
This is why we say the BioMat is made of the finest high-quality construction to last a very long time. Since many of the complimentary healing modalities and natural remedies for pain have their origins in Asia, we are excited to bring this product to the "West" and combine it with U.S. healthcare and allopathic medicine.
The 17 layers of the BioMat are available in the mini, professional, single, queen, and king sizes. We hope this helps explain the high-quality construction – not only in greater detail, but in an understandable fashion. As one BioMat distributor said, "I've had my Richway BioMat for several years, used it every day and it still looks brand new … it wears like iron!!"