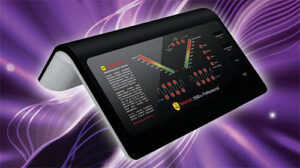 Select your BioMat heat settings for your comfort and the benefit(s) you are wishing to achieve. Your BioMat 7000 MX control box features several different temperature settings for your convenience and to address your personal health issue(s). Five different heat settings (below) can help you customize your own wellness program using the BioMat.
 No Temperature:  Negative Ions Only – lights on the control panel bottom light up and "dance." This means you have engaged the negative ions (and there's no heat turned on).

On this setting, you may experience:
Relaxation
Mood elevation
_____ 
Cool Vitality:  95° – 104°

Safest for Sensitive and Extended Use
With this setting, you may experience:
General wellness program support
Regenerative sleep and recovery
_____
Subtle Warmth:  113° – 122°

One Hour or More
On this setting, you may experience:
Balance and support of your overall well-being.
Aid to your immune and regulatory systems.
 _____
Deeply Penetrating Warmth:  131° – 140°

60 to 90 Minute Sessions
At this heat setting, you may experience:
Relief from pain, including joints and muscles
Reduction of stress
Profound relaxation and/or mood elevation
Higher consciousness
_____
Deep Heat and Maximum Therapeutics:  149° – 158°

Power Sessions of 30 minutes to 1 Hour
This heat setting is potent, but please be careful not to over-do. You may experience:
Boost of blood circulation and purification
Sauna-level cleansing and detoxification
If you have questions about any of these BioMat heat settings, please contact us.