.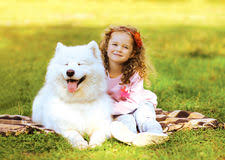 The Germanium Power Pad (GPP) is the new waterproof cover for the BioMat and is designed to protect your BioMat from sweat, lotions and other bodily fluids. It is especially useful for toddler children and incontinent adults, and with pets, as well as essential for health and wellness professionals using the BioMat in their practice.
The GPP assists with both infrared and negative ion production; in other words, it boosts two of the BioMat's elements making it even more productive. Further, it helps improve endorphin production in the body plus increases the BioMat's detox capabilities, especially ridding heavy metals such as mercury, cadmium and others.
It is placed on top of the BioMat and the natural healing benefits of the Germanium Power Pad include:
Reduces minor pain.
Improves blood circulation.
Prevents aging of cells by increasing oxygenation to the cells.
Activates the body's immunity system.
Promotes metabolism and bio-activation.
Keeps the pH level of the body balanced (improves natural immunity).
Promotes the secretion of interferon (an antiviral substance that is important to our immune system).
Germanium is a metalloid in the carbon group and is a powerful semiconductor. It is similar to silicon (therefore, making it water- and moisture-repellent). As a compound, germanium acts as an oxygen-binding catalyst in the body and reduces cells' demands for oxygen. This promotes endorphin production, which helps facilitate relief from fatigue, a clearer mind and gives you an energized feeling.
The Germanium Power Pad comes in the following sizes/dimensions:
| | | |
| --- | --- | --- |
| GERMANIUM POWER PAD PRODUCTS | SIZE | PRICES * |
| Mini | 20.5" x 34" | $100.00 |
| Professional | 28.5" x 72" | $180.00 |
| Single | 40" x 79" | $300.00 |
| Queen | 56" x 79" | $400.00 |
| King | 74" x 80" | $450.00 |
.
* Free shipping
Protect your BioMat investment by ordering here!